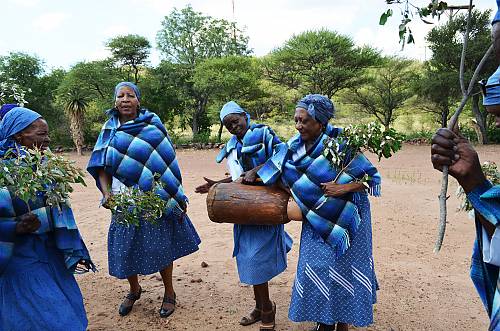 The eighteenth session of the Intergovernmental Committee for the Safeguarding of the Intangible Cultural Heritage will take place at the Cresta Mowana Resort in Kasane, Republic of Botswana from Monday 4 to Saturday 9 December 2023. An opening ceremony is scheduled on Sunday 3 December 2023. The session will be chaired by H.E. Mr Mustaq Moorad, Ambassador and Permanent Delegate of the Republic of Botswana to UNESCO.
An information and exchange meeting was held at UNESCO Headquarters, Paris, on 2 October 2023 to present the working methods of the Committee as well as practical information concerning this session. Presentations are made available on this webpage.
Registration of delegates is now open. Practical information will be provided in due course on the present webpage. Meanwhile, delegates are encouraged to book their accommodation as early as possible, using the list of hotels recommended by the host country as published on this page.
Participants experiencing issues to book their flights to Kasane – in particular for the leg between Johannesburg and Kasane – are invited to contact the Permanent Delegation of the Republic of Botswana to UNESCO (dl.botswana@unesco-delegations.org) and the Host Country Team (ombaakanyi@nacb.co.bw).