Moussem of Tan-Tan
Inscribed in 2008 (3.COM) on the Representative List of the Intangible Cultural Heritage of Humanity (originally proclaimed in 2005)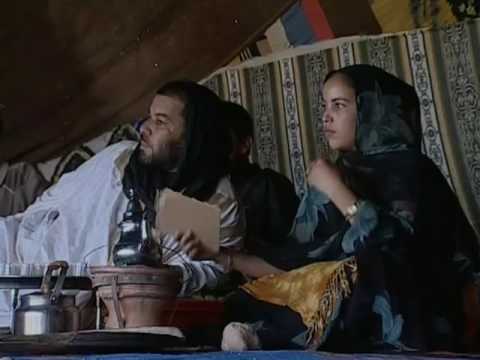 The Moussem of Tan-Tan in southwest Morocco is an annual gathering of nomadic peoples of the Sahara that brings together more than thirty tribes from southern Morocco and other parts of northwest Africa. Originally this was an annual event around the month of May. Part of the agricultural and herding calendar of the nomads, these gatherings were an opportunity to group together, buy, sell and exchange foodstuffs and other products, organize camel and horse-breeding competitions, celebrate weddings and consult herbalists. The Moussem also included a range of cultural expressions such as musical performances, popular chanting, games, poetry contests and other Hassanie oral traditions.
These gatherings took the form of a Moussem (a type of annual fair with economic, cultural and social functions) in 1963 when the first Moussem of Tan-Tan was organized to promote local traditions and provide a place for exchange, meeting and celebration. The Moussem is said to have been initially associated with Mohamed Laghdaf, who resisted the Franco-Spanish occupation. He died in 1960, and his tomb lies near the town. However, between 1979 and 2004 it was not possible to hold the Moussem because of security problems in the region.
Today, the nomadic populations are particularly concerned to protect their way of life. Economic and technical upheavals in the region have profoundly altered the lifestyle of the nomadic Bedouin communities, forcing many of them to settle. Moreover, urbanization and rural exodus have contributed to the loss of many aspects of the traditional culture of these populations, such as crafts and poetry. Because of these risks, Bedouin communities rely strongly on the renewed Moussem of Tan-Tan to assist them in ensuring the survival of their know-how and traditions.