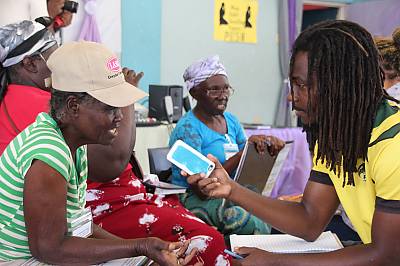 The Intergovernmental Committee for the Safeguarding of the Intangible Cultural Heritage will hold its 15th session at UNESCO Headquarters and online from 14 to 19 December 2020, from 1.30 pm to 4.30 pm (Central European Time). Olivia Grange, Minister of Culture, Gender, Entertainment and Sport of Jamaica will chair the Committee which once a year brings together representatives of 24 States Parties to the Convention to monitor the implementation of this legal instrument ratified by 180 States.
Given the online modality decided for this year's meeting due to the ongoing COVID-19 pandemic, the 15th session will keep to a restricted agenda. It will examine the report of the ICH-NGO Forum and periodic reports on the status of elements inscribed on the Urgent Safeguarding List, name the Evaluation Body for the 2021 cycle, and decide the date and venue for the 16th session of the Committee.
Les débats en ligne seront retransmis par webcast dans leur langue originale ainsi que leur interprétation en anglais et en français.
The online debates will be transmitted online by webcast in their original language as well as their interpretation into English and French.
Contacts for press
Press kit
Media advisory
FAQ
Live webcast
Follow the meeting live in English, French, and Spanish.
Files 2020 under examination
Consult the complete nomination/proposal/request files (forms, supporting documents, photos and videos) as submitted by the States here.
The list of inscribed elements will be updated live from following page: https://ich.unesco.org/en/lists
Videos of inscribed elements will be available on following pages:
UNESCO and social media
Twitter for live inscriptions
Facebook